Sargakshetra FM
കാതോരം കരുതലായ് കാലത്തിനൊപ്പം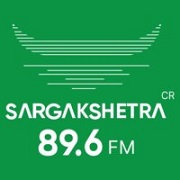 Language: Malayalam.
Genre: indian music, news.
Sargakshetra FM is an online radio station from Kottayam (India ). Listen on the air a variety of music and entertainment programs. This radio focus its broadcasting news and information about local events, making it a valuable source of information for local residents.
Frequency: 89.6 FM
Country: India , Kerala, Kottayam
Main RJs
Rj Khosy
Rj Jo
Rj Reema
Rj Jerry
Rj Bincy
Rj Varsha
Rj Anagha
.