Tamil Beat radio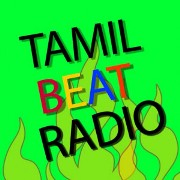 Rating:
/5 - votes
Language: Tamil.
Genre: pop, rap Hip Hop.
Slogan: Listen Tamil Beat Hits
Tamil Beat radio - this station is for the lovers of Tamil songs and creativity from Kollywood. Tune in to listen to great songs in good quality on this channel. Entertainment programs in the native language are also on the air for attentive listeners. Topical news is live streamed every day for the residents of the country.
First air date: 2011
Bitrate: 128 Kbps
Country: India
State: Tamil Nadu
City: Chennai
Email:

info@southradios.com

Official website:

https://www.southradios.com