Tamil Panpalai FM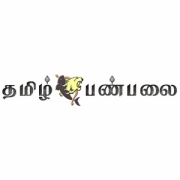 Bitrate: 128 Kbps
Country: India
State: Tamil Nadu
City: Madurai
Address: 18, 2nd Floor, Vaithyanathan Street Shenoy Nagar, Madurai, Tamil Nadu, India 625020.
Official website: http://tamilpanpalai.com
Email: tamilpanpalai@gmail.com
Language: tamil.
Tamil Panpalai FM is an online radio station from Madurai (India). Listen to old songs and classic content in quality 128 Kbps in free live streaming.