Radio Vidyavani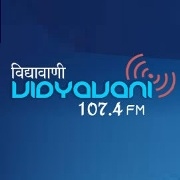 Audio stream for this station is not available in internet
Rating:
/5 - votes
Genre: community.
Frequency: 107.4 FM
Country: India
State: Maharashtra
City: Pune
Address: FM Radio Station, 2nd Floor, E. M. R. C. Building, University Campus, Pune University, Ganeshkhind, Pune – 411007.
Official website: http://vidyavani.unipune.ac.in/
Email: directorvidyavani@gmail.com
Phone number: 25601278
Language: marathi.
Cities of broadcasting
Radio Vidyavani is an online station from Pune (India). Listen to community content in good quality in free live streaming.