Vividh Bharati
देश की सुरीली धड़कन (Country beat)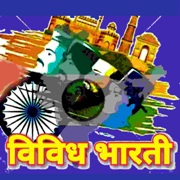 Language: Kannada, Hindi, Gujarati, English, Marathi, Tamil.
Genre: classic, old songs, news, folk.
Radio Vividh Bharati (VBS) is the most popular government radio station of All India Radio. It has been broadcasting since 1957. The broadcasting network of this channel is distributed throughout the country and covers 97% of the country's population. Popular Indian music, songs from films, short audio plays and various programs with the participation of listeners are broadcasted. The next shows are especially popular: Inse Miliye, Hawa Mahal, Jaimala, Bhule Bisre Geet, Pitara, and others. The radio broadcasts from forty regional centers located in major cities. All of them are connected to the central office of the radio station in Mumbai.
First air date: 2 October 1957
Bitrate: 49 Kbps
Country: India, Delhi, Delhi
Contacts
Main Programs
SANGEET SARITA - (Daily at 7.30 a.m.)
AAJ KE MEHMAN - (Every Wednesday at 4.00 p.m.)
SARGAM KE SITARE - (Every Friday at 4.00 p.m.)
UJAALE UNKI YADON KE - (Every Sunday at 4.00 p.m.)
SPECIAL JAIMALA - (Every Saturday at 7.05 p.m.)
INSE MILIYE - (Every Wednesday at 7.45 p.m.)
HIT SUPERHIT – FAVOURITE FIVE - (Sunday special at 1.00 p.m.)
Main RJs
Rajendra Tripathi
Shehnaz Akhtari
Ashok Sonawane
Nimmi Mishra