Radio XL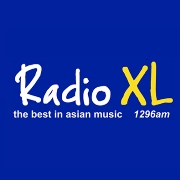 Bitrate: 64kbps
Frequency: 1296 AM
Country: United Kingdom
City: Birmingham
Address: Radio XL, KMS House, Bradford Street, Birmingham, United Kingdom, B12 0JD
Official website: http://radioxl.net/
Email: info@radioxl.net
Phone number: 0121 753 1296
Language: english, multilingual.
Radio XL is an online station from Birmingham (United Kingdom). Listen to bollywood and classic content in quality 64kbps in free live streaming.