Air Gold 621 MW in Chennai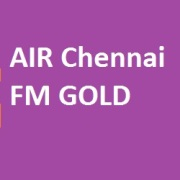 Rating:
/5 - votes
Date: 2001
Frequency: 621 MW
Bitrate: 50 Kbps
Country: India
State: Tamil Nadu
City: Chennai
Address:

Prasar Bharati House, Copernicus Marg, New Delhi – 110001

Email:

aircsu@vsnl.com

Phone Number:

011-23118400
Slogan:
"खरा सोना" (Real Gold)
Main Programs
News FM Gold (Hindi)
National Programme of Talk
Raat Ke Humsafar
Samachar Prabhat
Door Koi Gaye
Raina Beeti Jaye
Morning News
Listen online to Air Gold 621 MW in Chennai (Tamil Nadu) in quality 50 Kbps. Broadcasting was opened in New Delhi (India) in 2001. At this station, for you, plays the best news, classic content in free live streaming.
Air FM Gold online radio
All comments