Air Rainbow 103.7 FM in Kanpur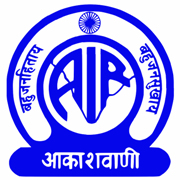 Rating:
/5 - votes
Date: 1 February 1993
Frequency: 103.7 FM
Bitrate: 49 Kbps
Country: India
State: Uttar Pradesh
City: Kanpur
Address:

Akashvani Bhavan, Parliament Street, New Delhi - 110001

Email:

ddg@airbengaluru.com

Phone Number:

+91-11-23421300
Slogan: "Musically Yours"
Listen online to Air Rainbow 103.7 FM in Kanpur (Uttar Pradesh) in quality 49 Kbps. Broadcasting was opened in New Delhi (India) in 1 February 1993. At this station, for you, plays the best community, pop, classic, folk content in free live streaming.
Listen Air FM Rainbow online
All comments