Radio Vividh Bharati 102.6 FM in Srinagar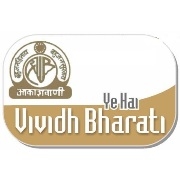 Air Kashmir
Rating:
/5 - votes
Date: 2 October 1957
Frequency: 102.6 FM
Bitrate: 49 Kbps
Country: India
State: Jammu and Kashmir
City: Srinagar
Address: Akashvani Bhavan, Parliament Street, New Delhi - 110001
Email: dgair@air.org.in
Phone Number: +9826015859
Slogan
"देश की सुरीली धड़कन" (Country's Melodious Heartbeat)
Main Programs
SANGEET SARITA - (Daily at 7.30 a.m.)
AAJ KE MEHMAN - (Every Wednesday at 4.00 p.m.)
SARGAM KE SITARE - (Every Friday at 4.00 p.m.)
UJAALE UNKI YADON KE - (Every Sunday at 4.00 p.m.)
SPECIAL JAIMALA - (Every Saturday at 7.05 p.m.)
INSE MILIYE - (Every Wednesday at 7.45 p.m.)
HIT SUPERHIT – FAVOURITE FIVE - (Sunday special at 1.00 p.m.)
Listen online to Radio Vividh Bharati 102.6 FM in Srinagar (Jammu and Kashmir) in quality 49 Kbps. Broadcasting was opened in Delhi (India) in 2 October 1957. At this station, for you, plays the best old songs, news, classic, folk content in free live streaming.
Vividh Bharati FM Radio
All comments