Radio Indigo 91.9 FM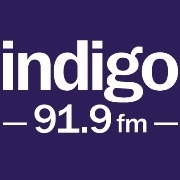 Genre: pop, rap Hip Hop, rock.
First air date: September 19, 2006
Bitrate: 128 Kbps
Frequency: 91.9 FM
Country: India
State: Karnataka
Сity: Bangalore
Address: 7th C Main Road, Koramangala Bangalore
Official website: http://theindigoxp.com/
Email: sandeep.mani@indigo919.in
Phone number: +91-97422-88919
Language: english, international.
Slogan
Radio Station for a Fun Young Bangalore/Goa
Main Programs
The Morning Show with Evita & Nathan
The Drive with Sundeep Rao
On Air with Ryan Seacrest
The Fitness Hour
Hot Mix with DJ Ivan & Rohit Barker
The Morning Show with Ayesha Barretto
Main RJs
DJ Ivan
DJ Rohit Barker
RJ Michelle
Cities of broadcasting
Listen to Radio Indigo 91.9 FM online in quality 128 Kbps. Broadcasting was opened in Bangalore (India) in September 19, 2006. At this station, for you, plays the best pop, rock, rap Hip Hop content in free live streaming.