Radio Mirchi Telugu Hits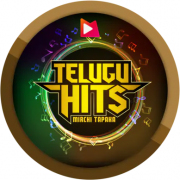 Language: Telugu.
Genre: folk, soundtrack, club.
Radio Mirchi Telugu Hits - it is an internet station for the Telugu-speaking population. The collections of invigorating world hits are on the playlist every day! Listen to your favorite artists, Armaan Malik, Sarat Santosh and Hari Priya and Madhu Priya, who sing love songs and the most famous melodic tracks. Live stream in good quality all week. Stay with us!
First air date: 2013
Bitrate: 49 Kbps
Country: India, Maharashtra, Mumbai