Rabindra Sangeet Radio
Slogan: "Timeless Tagore"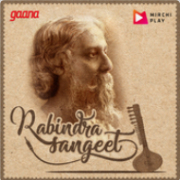 Language: Hindi.
Genre: old songs, classic, folk.
Rabindra Sangeet Radio - this is an Internet station dedicated to singer and composer Rabindra Sangeet. He composed several thousand songs, and became very popular. The songs have distinctive characteristics of romanticism and poetry. He combined Hindustani classical music, Carnatic Classical, Western tunes and the inherent Folk style. His best works are featured by host Mirchi Sree, in good quality, all week.
Bitrate: 49 Kbps
Country: India, Maharashtra, Mumbai