Radio Mirchi English Love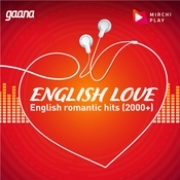 Language: English, International.
Genre: Love Songs, English Songs.
Radio Mirchi English Love - this is a station to fill your day with songs about love. Melodic tracks suitable for a quiet time or for dancing from foreign performers. Tunes in English - rhythmic and foot-tapping tracks! The station strives to be relevant for listeners, that's why it chooses the most popular soundtracks and broadcasts in good quality all week.
Bitrate: 49 Kbps
Country: India, Maharashtra, Mumbai